Miki vinyl Discography
24 Gennaio 2018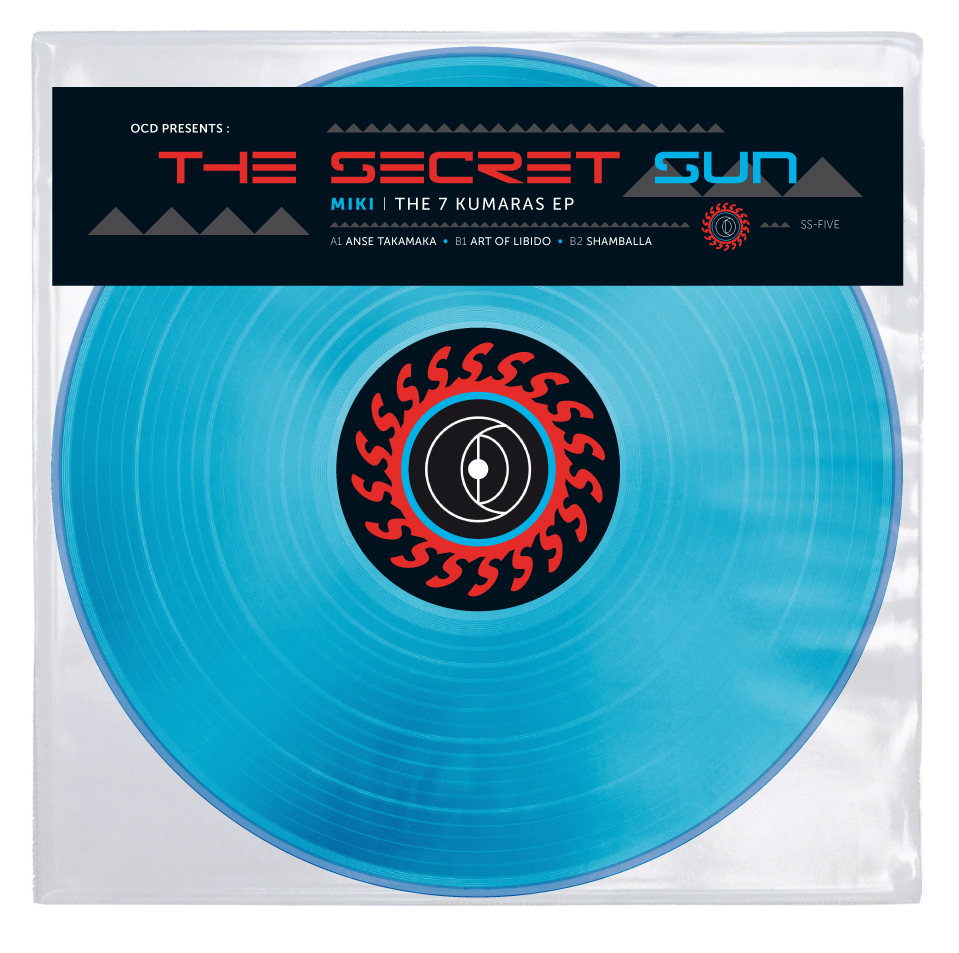 O.C.D _THE SECRET SUN – MIKI : THE 7 KUMARAS
We're at our fifth episode on The Secret Sun series and we're thrilled to have another legendary producer taking care of it. Miki "The Dolphin" is somebody who needs no introduction as he is, together with Francesco Farfa and Roby J, one of the pioneers of the Italian progressive scene that formed in the early 90's in Tuscany and spread across Italy and beyond. Recognized worldwide for his productions on Interactive Test and his own Major Hypnotic Key Institute, Miki forged a solid vinyl discography that is still today very much in-demand in the second hand market, with collectors paying high prices to get their hands on the few copies around.
His intense dj set activity over the past 30 years has brought the attention of many also towards his experimental analogical works: initially realized in Florence with the connection with Franco Falsini and his Interactive Test, and later, up until the first half of the 2000's, in Ferrara, in the recording rooms of the Adrogimus Recordings Mulino where the concepts of the Major Hypnotic Key Institute were further developed thanks to long studio sessions, both alone and with renowed trained musicians.
As it is now our modus operandi here at the OCD/SS HQ, we gained access to Miki's personal DAT archives to scour for the goods; we are now bringing under the light of our sun two previously unreleased gem "Anse Takamaka", created together with the late jazz bass player Bruno Corticelli, and "Shamballa". To close the EP, we're reissuing "Art Of Libido" a highly sought after track previously released on Interactive Test.
https://www.smallblackdots.net/release/1623420813/Miki-The-7-Kumaras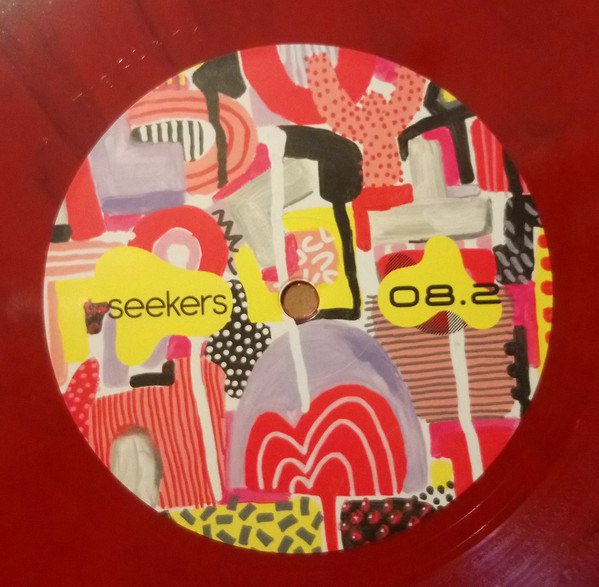 SEEKERS  08 3 Vinyl Twelve /Green/Blue/Red + 7" trasparent + Tape
Seekers 08 Red vinyl (spirit) from Flash Dynamic Triade Color Test .track: Cavern (seekers edit)
https://www.smallblackdots.net/release/1621351007/Seekers-Space-Spirit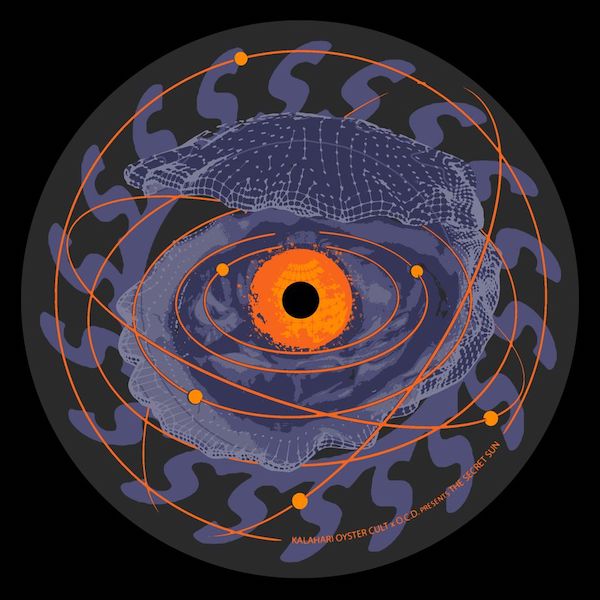 O.C.D , KALAHARI OYSTER CULT – ALPHONSE , MIKI 
Special connection between O.C.D and Kalahari Oyster Cult for Records Store Day 2021.Limited to 300 copies,vinyl only. Side A Alphonse-Moments In – Side B Miki-Imprinting Day
https://www.smallblackdots.net/release/19036693/Alphonse-Miki-Moments-In-Imprinting-Day

LIFE OF MARVIN – FRANCESCO FARFA . MIKI 
Marvin & Guy and Dj Tennis are back with the fourth volume of their Life of Marvin imprint after the infamous repress from Roby J, Sick Hardcore (aka Gabry Fasano) and Model Citizen on the first 2 volumes, real pieces of art in the Dance music produced in the early 90s from these Italian legends, originally released on Franco Falsini's Interactive Test record label, and after Dj Miki's outstanding full dedicated EP in 2018.On this 4th installment we can see the return of Miki with the track "Templares" (TEMPorary Low Audible RESonance) together, for the very first time even if they are colleagues and friends since 30 years, with another heavyweight better known as Francesco Farfa with the track "Peace Treaty", both remastered and originally released on Interactive Test.If you think this is it you're definitely wrong, there are also 2 remixers, one for each track, responding to the names of Roman Flügel and Gerd Janson & Shan. It goes without saying that these gentlemen did a superb and highly respectful job. Quality at its best!
https://bordelloaparigi.com/shop/vinyl/francesco-farfa-miki-life-of-marvin-vol-4-12/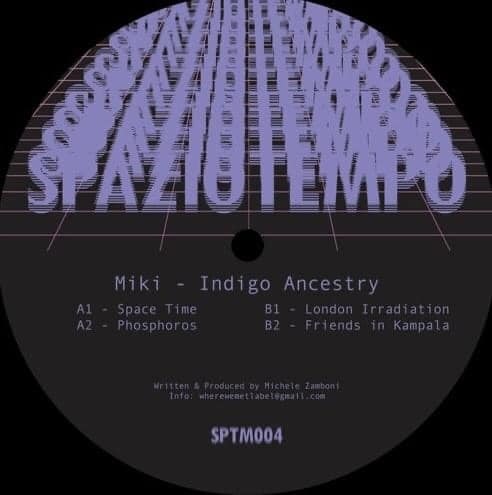 SPAZIO TEMPO –  MIKI – INDIGO ANCESTRY – Jan 2021
SPAZIOTEMPO is proud to present it's fourth release from a legend of the underground, the one and only Miki! The EP is an excursus through Miki's incredible career, proving a full spectrum of his influences.The opening track is Space Time, an epic progressive ride that is a manifesto of the glorious Tirrenian underground scene. Phosphoros is an hypnotic tool that blends tribal with electronic movements.
B1 is London Irradiation, a groovy cut with dreamy melodies on top of a catchy bassline. The closing track of the EP is Friends in Kampala, a truancy crescendo to fully connect you with your 6th chakra!
https://www.smallblackdots.net/labels/sptm004/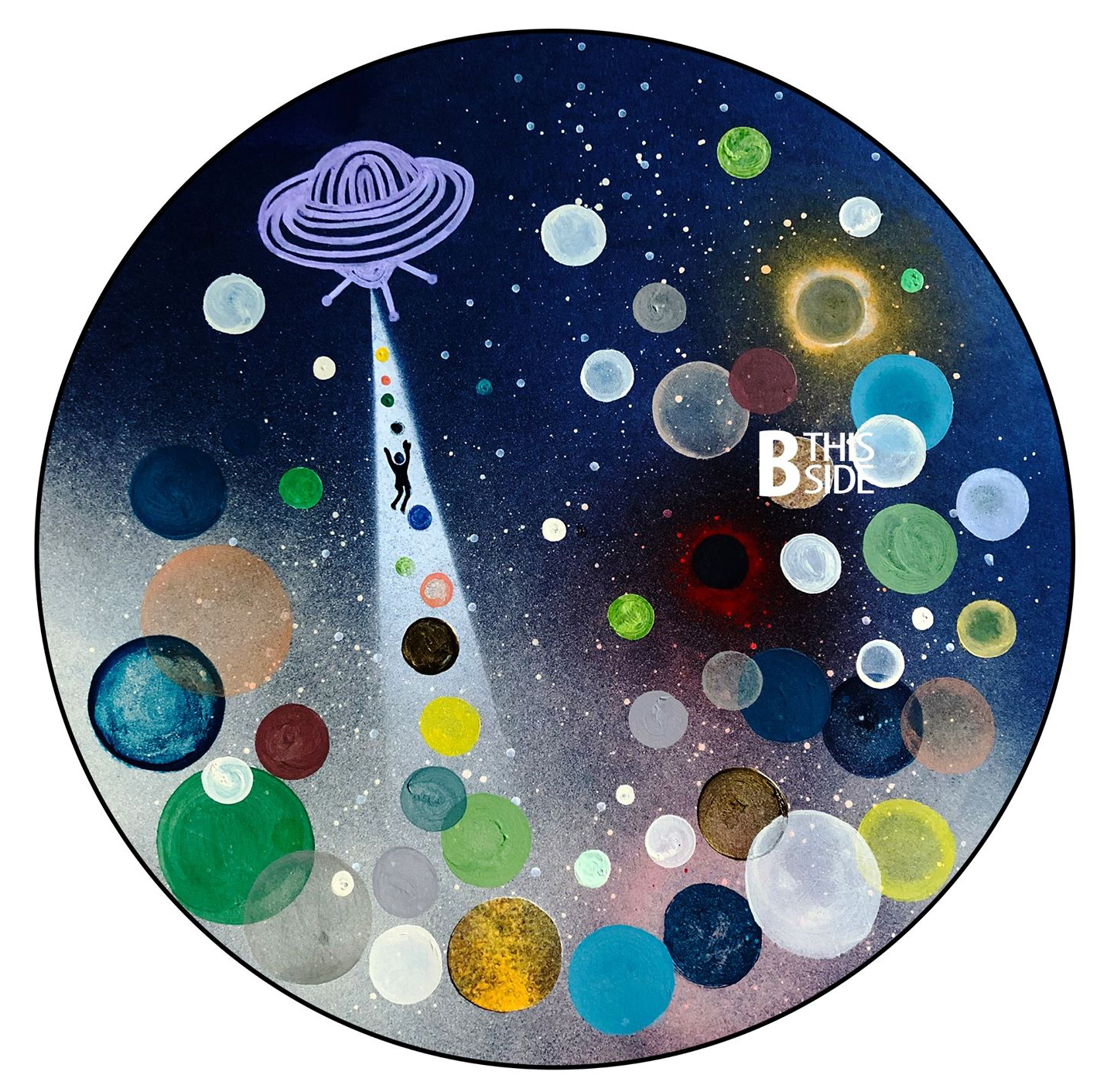 OUTER PLACE RECORDS –  MIKI – SCREEN SLAVES POSOLOGY – Oct 2020
Following the last Ma.to's EP we joined forces with two artists taking care of music and artwork on this 004 release. The first one delivered by the infamous Italian legend Miki 'aka' Major Hypnotic Key Institute. 
His resume and collaboration's list are known and long enough to establish him as a pioneer and precursor of electronic and rave music since the 80s. 
On the artwork we collaborated with friend and genius Conxi at Ivvokistudio, the result speaks beautifully for itself. 4 track Ep with a repress of an old work from Miki on Interactive Test, well balanced techno / trance / minimal spreading pure 90s vibes from both sides. A Must! have.
Mastered by Marco Pellegrino at AnalogCut Studio
Distributed by O.T.G, Berlin 2020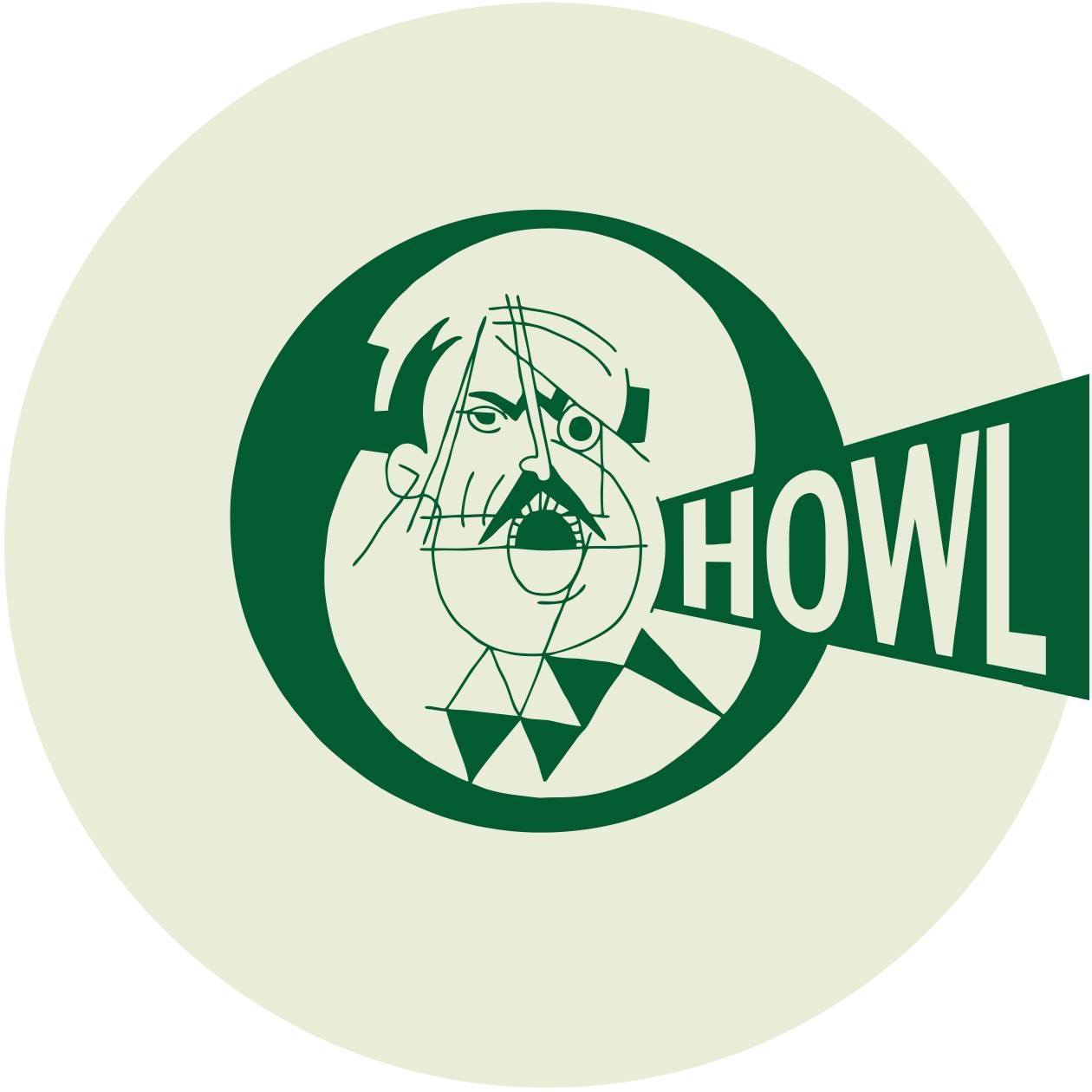 HOWL RECORDS –  MIKI – HOWL 13 – December 2018
We Use To Call It The Sound Of Tirreno, It Was Born In Toscany, Italy And We Love It. Miki Made The A1 With The Sound Knowledge Of Franco Falsini Around 1991,during These Intense Days Was Born Aswell Major Hypnotic Key Institute. The B1 Is A Proper Edit Of Eternally Fresh, Crisp & Tough Track Called Anima, And As The Original Title Said Is A Hyper-dimensional Sound Traveling With Emotional Melodies. The B2 Is Something New, Freshly Cooked These Days It's A Stunningly Intense Warm, Minimalist House. Thanks To Our Friend Miki Zamboni That Inspired Us For Years Wit His Sound And Franco Falsini Who Gave Us The License To Press It And Love It Again.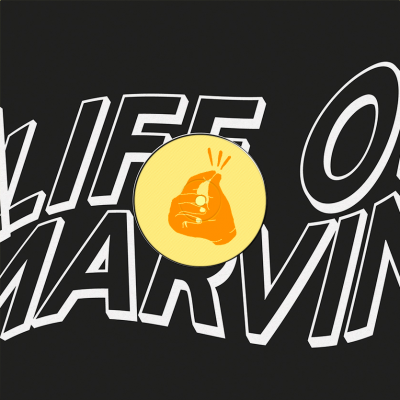 LOM3 –  MIKI THE DOLPHIN – LIFE OF MARVIN Vol.3 -May 2018
Alongside Farfa and Roby J, Miki The Dolphin kicked Italy's Tuscan Techno movement into high-gear during the 1990's. Earning his first residency 38 years ago,the captivating sounds purveyed by Miki and his compatriots would go on to influence the entire Italian peninsula for the greater part of a decade. Miki can still be found fusing elements of his avant-garde past with future-leaning house and techno in his DJ sets today, having assembled a cult-following thanks to his sought-after mixtapes, highly-collectable releases and research into the 432Hz phenomena. Originally released between 1996 and 1997, the tracks on this phonographic disk have been remastered and re edited with contemporary standards in mind for your listening pleasure and playability. Lead track, Apple, incorporates live instrumentation with tough, Northern Italian rhythms. Caterpillar glimmers and undulates across its pristine psychedelic andprogressive landscape; Sacre Graal is a fine slice of timeless, electronic body music.One for those who know.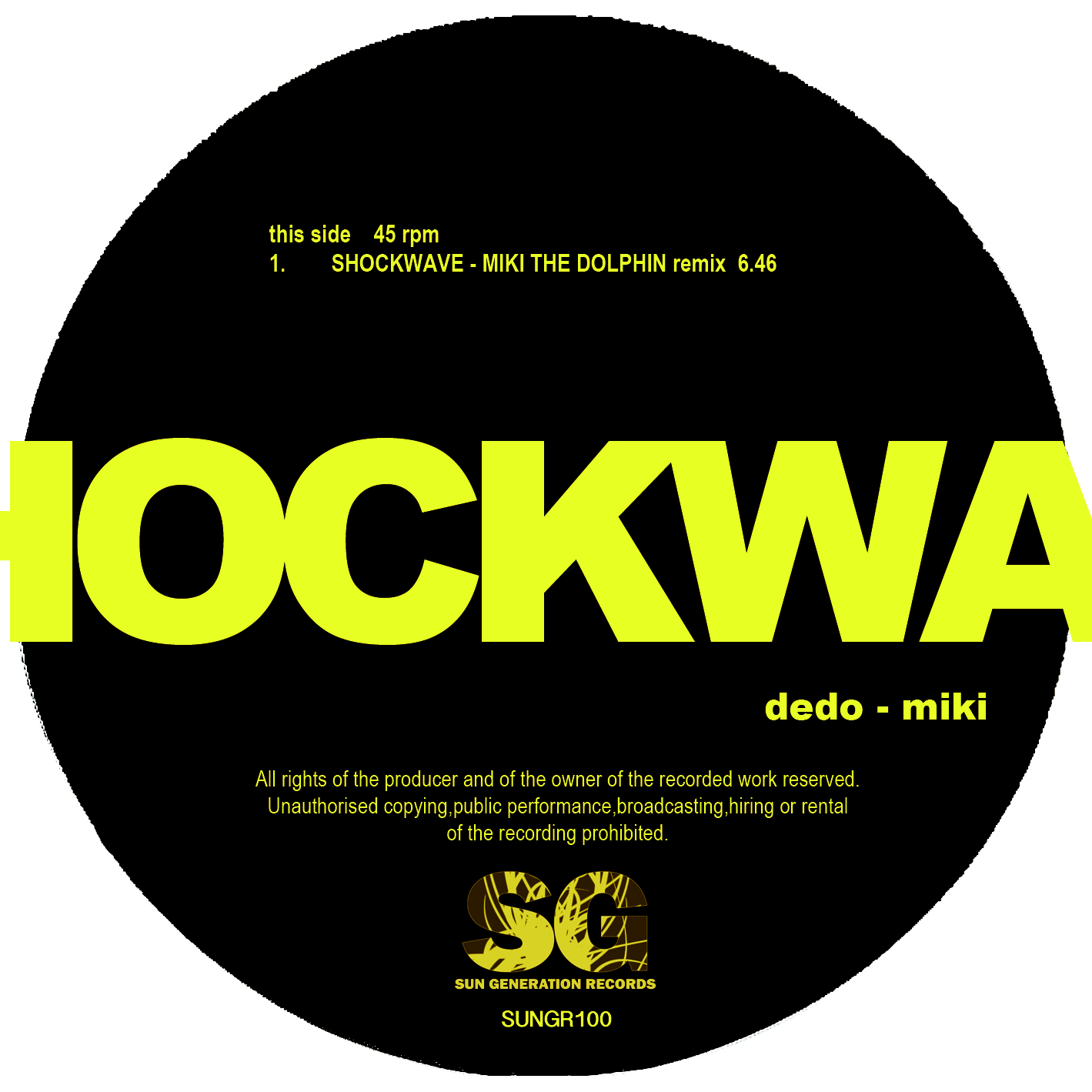 Sungr100 – DEDO- MIKI : SHOCKWAVE – Sun Generation – October 2017
DEDO – MIKI :SHOCKWAVE _ SUN GENERATION 100 VINYL LIMITED _ Here's release number 100 of the new digital phase started back in 2011. Sun Generation is back on vinyl with a release featuring the participation of the musician Dedo, and Miki, icon of Italian DJs also known as The Dolphin, a nick name that he is now using for his productions. Their New Wave past in the 1980s, when Dedo was a member of the Intelligence Department band, currently back again on the scene, and Miki had the first professional satisfactions through new wave selections and then became one of the headliners of the electronic techno scene for over twenty years, has given the inspiration for this project. By collaborating together through their continuous evolution they have produced this project called Shockwave for now only in limited edition coloured vinyl; it encloses 3 tracks spanning between Techno and Electronic that maintains that mutual starting point.
Limited edition , Yellow coloured 
mixed & mastered by Alessandro Gaffuri at Mundus Imaginalis Studio, Bologna , Miki The Dolphin remix mastered by Alen Sforzina Croatia – printed in Lipsia Germany 2017
available http://www.sungenerationrecords.com/sungr100.php

 AE009 – MIKI THE DOLPHIN : ALLOW MY FUTURE – AUDIO ESPERANTO 009 – November 2009
Audio Espereanto is proud to present one on the most significant djs from the electronic scene of the 90's.Whitout considering what music is nowaday's only massive marketing and multinational conventions Miki "The Dolphin" is still one of the most talented DJS in the global underground scene. It's his voice we can find in this project, that trasmits an epic awaking made out of very intimate emotions.The key element of the song is the sweet and delicate melody sent out by the piano.Besides the original version , a sublime journey between the minimal funk and touches of classic , we can also find a tech-funk rmx from Francesco Farfa ,with a breathtaking pause and another remix created by the FarfaSound crew in a dirty-phunkistic key.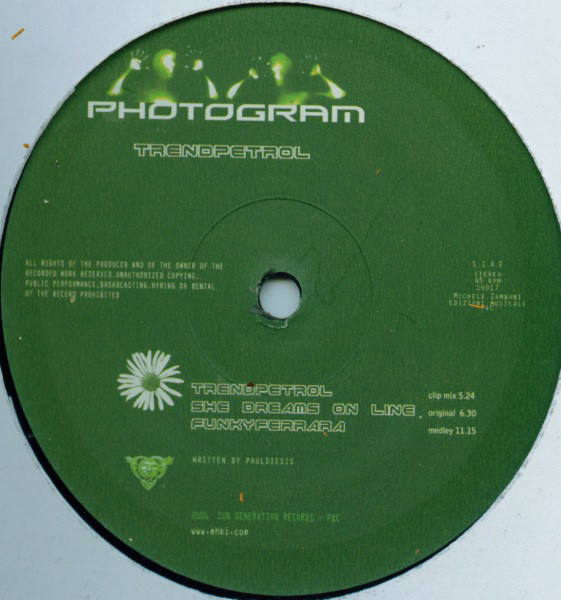 PHOTOGRAM (MIKI & ANDREA MELLY): TRENDPETROL
ON BALANCE RECORDS POOL CHART AND 4 MONTHES IN IT.VERY SUGGESTED.A LONG LIST OF DJS ARE SUPPORTING PHOTOGRAM RELEASES.RECORDS WITH NO TIME. PHOTOGRAM ARE ANDREA MELLY AND MIKI
A Jewel…Definited by Christian Zingales . Blow Up/October 2006.
clip https://www.youtube.com/watch?v=RuEtuoaJfa8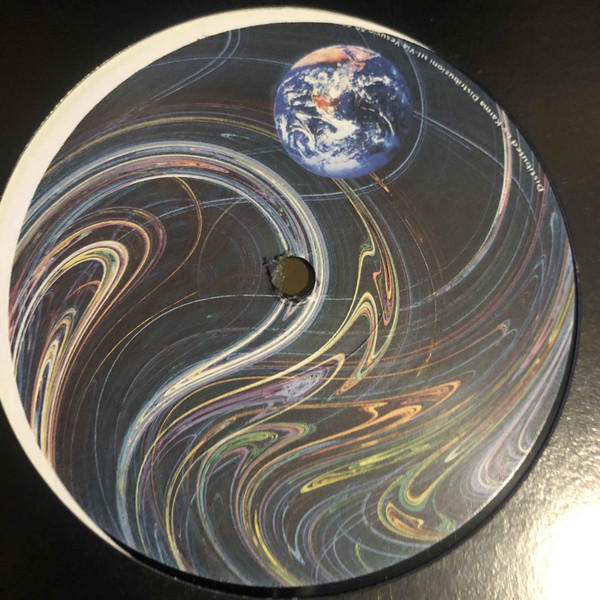 MIKI feat. SHERRITA DURAN: JOY
2 HOUSE ELETTRO ACID TRACKS BY SONAR WITH THE GOSPEL VOICE OF SHERRITA DURAN EDITED AND ARRANGED BY MIKI (THE SONAR EDIT MIX HAS AN INCREDIBLE EFFECT ON THE DANCEFLOOR!!!). THE FIRST 1000 COPIES CONTAIN A TRACK DOCUMENTO OF A MINUTE FROM MOZINOR RAVE AGE PARIS 1991. A TRACK CALLED EX NOVO (CHILL-OUT OPERA-GOSPEL) COMPLETES THE EP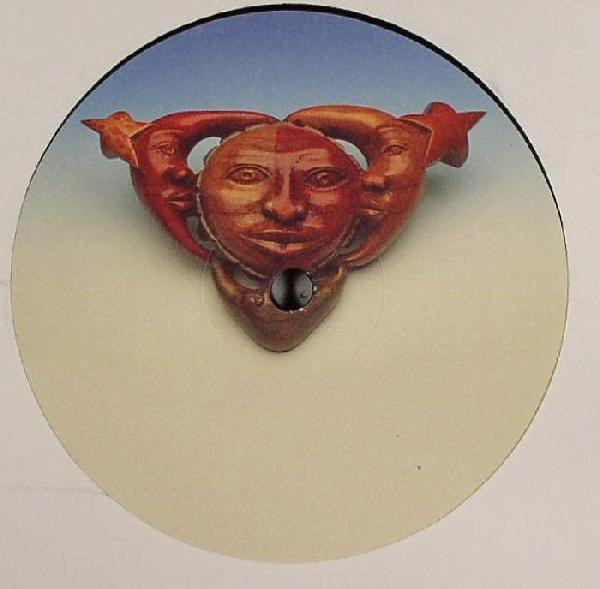 TAGURO (alias Miki): NUOVA TARANTOLA
102003
YOUSEF – LEE BURRIDGE (UK), FRANCESCO FARFA (I), GILLES PETERSON RADIO ONE LONDON, DJ VILLO (USA)…
ELETTRO-HOUSE, TRIBAL PLUS AMBIENTS
4 tracks
side a: NUOVA TARANTOLA 5'20 CATS 4'48
side b: LINKIN PARK 6'33 LAST SIMPLE 4'38
add. keyboard on "last simple" by Andrea Melly (I), fuses on "cats" by La Micina, ibanez guitar on "last simple" by Pauldiesis (I)
composed and produced by DJ MIKI (I)
EVERYWOMAN (alias Miki): THE TEST
82003
AUSTRALIAN DJS / MARKET, K-HAND (TRESOR-D), BALANCE RECORDS POOL USA DJS….RADIO 1 UK
ELECTRONIC HOUSE PLUS TRIBAL
4 tracks
side a THE TEST 7'23 MUI 4'14
side b: SHE 5'00 3 MATHEMATICS 5'52
_ add. voice on "THE TEST" by photographer RENATO COLANGELO (Melbourne-Australia)_
add. keyboards on all tracks by Andrea Melly (I) and Pauldiesis (I)
composed by dj MIKI (I) produced by FEZ (I)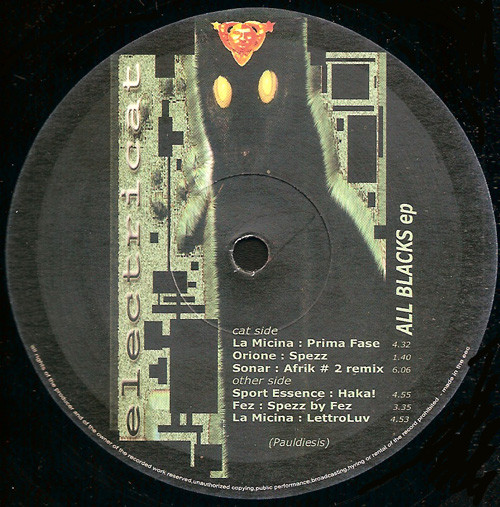 VV.AA ELECTRICAT: ALL BLACKS EP
Miki and Alen Sforzina Produciton
2002
K-HAND (TRESOR- BERLIN) NUMBER ONE CHART 2002 OCTOBER…
ELECTRO MINIMAL PLUS SUB BASS LINES DARK ELETTRO
6 TRACKS
side a: PRIMA FASE 4'42 – SPEZZ 1'36 – AFRIK 2 REMIX 5'35
side b: HAKA 4'35 – SPEZZ BY FEZZ 3,03 – LETTROLUV 5'06
COMPOSED BY DJ MIKI (I) _ PRODUCED BY "LA MICINA"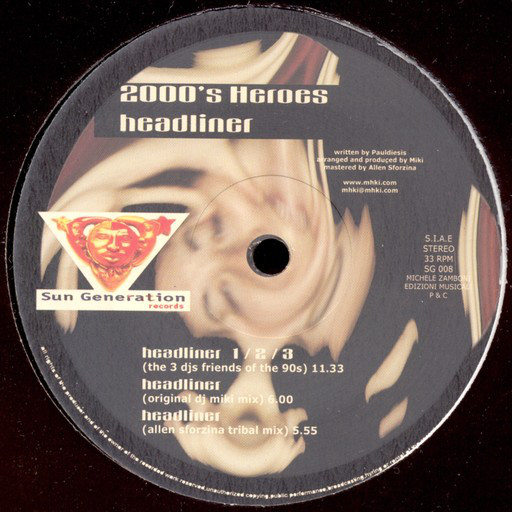 2000'S HEROES (alias Miki): HEADLINER
2001 2nd REPRINT
A LOT OF INTERESTING REVIEWS FROM UKUSAEUROPE details in our charts/reviews section
(TRIBAL HYPNOTIC, FUNK VOCODERS)
3 TRACKS
side a: HEADLINER 1,2,3 (THE THREE DJS FRIENDS OF THE 90'S) 11'02
side b: HEADLINER (DJ MIKIMIX) 5'15 – HEADLINER (ALLENMIX) 5'16
COMPOSED AND PRODUCED BY 2000'S HEROES (I)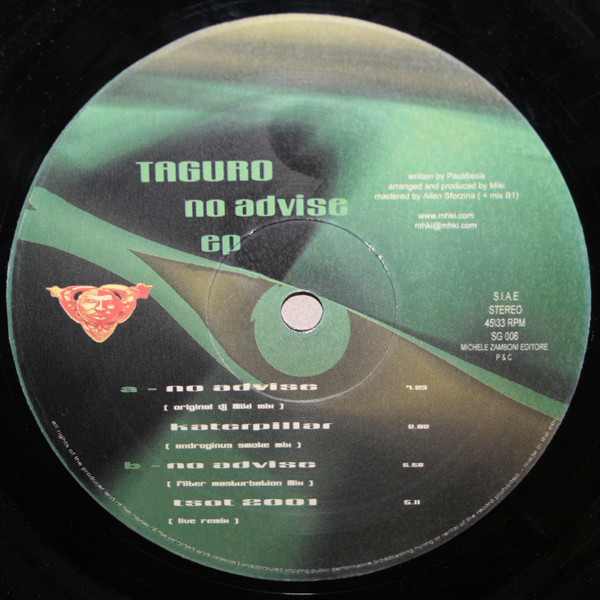 TAGURO (alias Miki): NO ADVISE EP
2001 3rd' REPRINT (LAST apr.2004)
TOP DJS TUNE! REVIEWS FROM WATTS USA 2004, MUSIC PRESS.200120022003…CHARTS LIKE BALANCE USA
(TRIBAL TECHNO PLUS RE-EDITION "THE SOUND OF TIRRENO" 2001 RMX)
4 TRACKS
side a: NO ADVISE (dj Mikimix) 7'23 – KATERPILLAR 2'06
side b: NO ADVISE 5'50 (filtermasturbationmix) – TSOT RMX 2001 (the sound of tirreno remix) 5'14
"the sound of tirreno" is a famous 1992's record of M.H.K.I (Major Hypnotic Key Institute "aka" dj Miki and Franco Falsini of Interactive Test, Florence-Italy)
WRITTEN AND PRODUCED BY DJ MIKI (I)
LELE BARBIERI AND MIKI: MONDOLOOPINI
2001 LIMITED EDITION 500 COPIES
TRIBAL ELECTRONIC LOOPS PLUS LIVE JAZZ DRUMS, TRIBAL SPERIMENTALE
4 TRACKS
side a: MONDOLOOPINI FREESTYLE 6'15 – LOOP STYLE DEMO 4'14
side b:LOOP STYLE DRUM 5'15 – MONDOLOOPINI ELETTRO 4'24
Jazz drum player:Lele Barbieri
WRITTEN AND PRODUCED BY LELE BARBIERI AND DJ MIKI (I)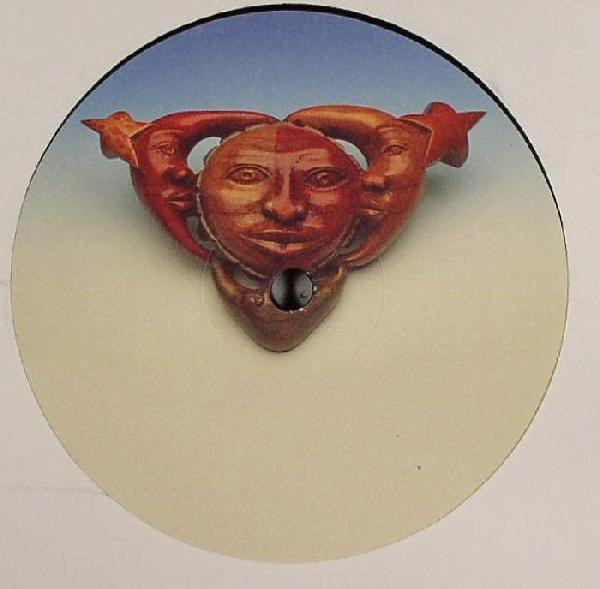 PAULDIESIS (alias Miki): VERICALE ASCENSIONE
2000
TRIBAL PROGRESSIVE AND FRENCH KISS GROOVE REPRISE
3 TRACKS
side a: ASCENSIONE VERTICALE 9'15
side b: CALLING YOU AFRICAN 4'58 – CAMPANACC 3'42
COMPOSED AND PRODUCED BY PAULDIESIS (I)
MIKI-WESTERMAN-BONES: BLACKEND MULLET
2000
USA PROGRESSIVE HOUSE_FLORIDA STYLE
3 TRACKS PLUS BONUS PERCUSSION
side a: ORIGINAL 7'02 – STREAM RHYTHM 3'56
side b: REMIX 1 (5'32) – REMIX 2 (6'43)
COMPOSED BY WESTERMAN AND BONES (FLORIDAVORTEX REC.) REMIXED BY PAULDIESIS
PRODUCED BY SUN GENERATION POOL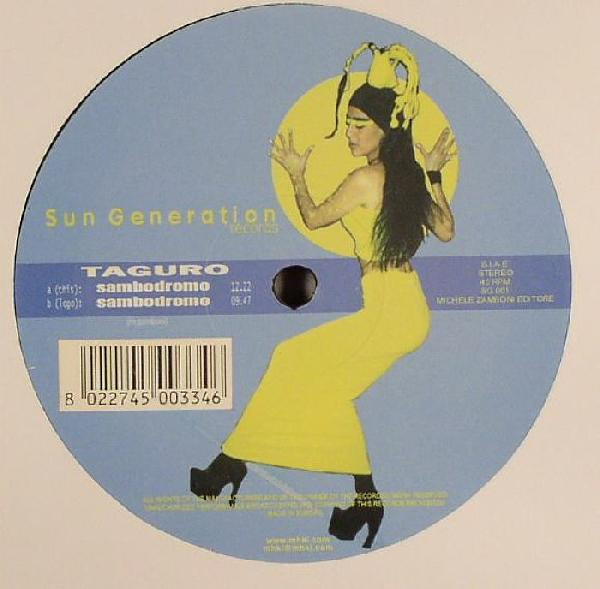 TAGURO: SAMBODROMO
OCT 1999 3rd REPRINT
CARL COX DANCE VALLEY OPENING – SUMMER 2000
TRIBAL TRANCE PLUS SAMPLES XXX
2 TRACKS
side a: SAMBODROMO 1 10'19
side b: SAMBODROMO 2 8'21
COMPOSED ARRANGED AND PRODUCED BY DJ MIKI (I)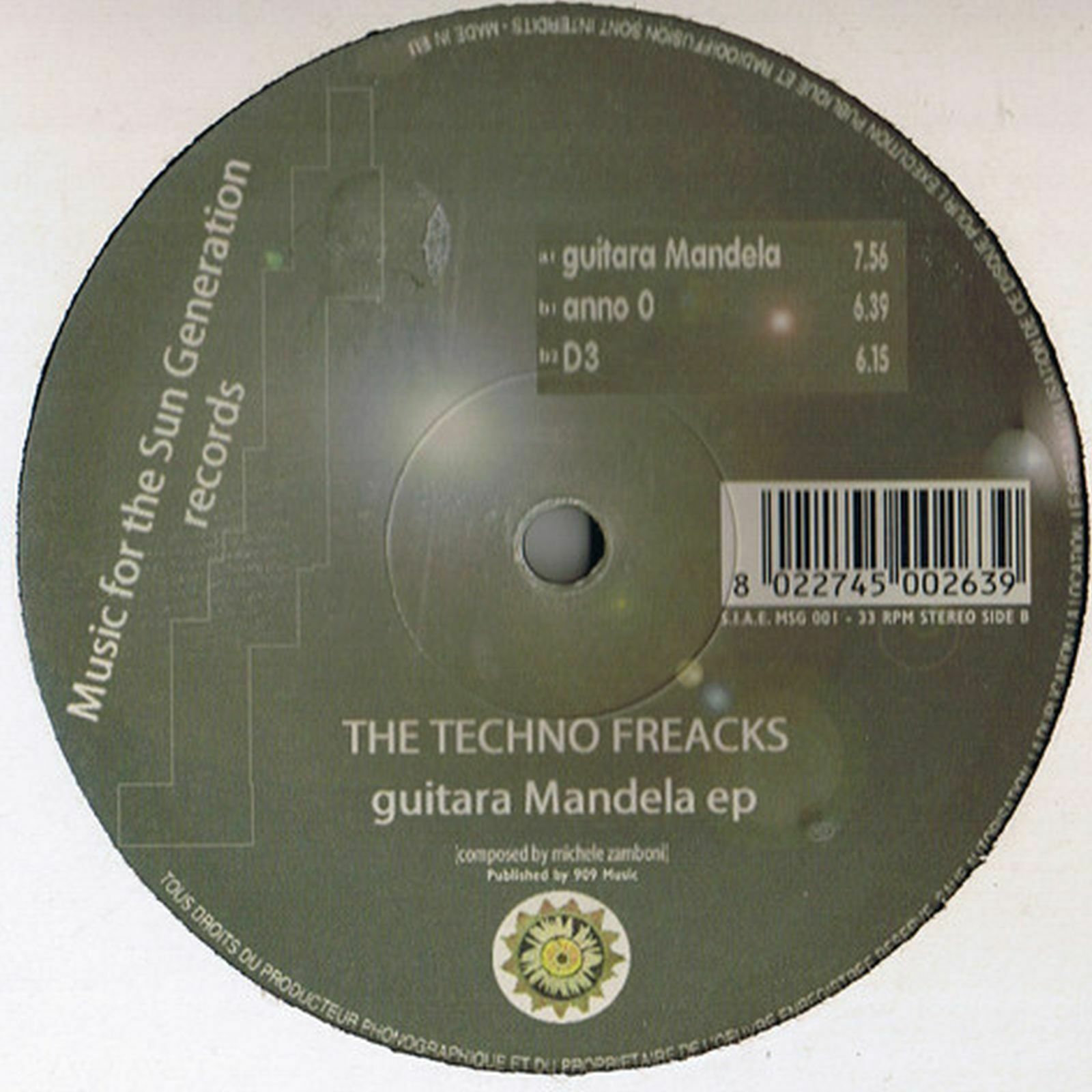 THE TECHNO FREAKS (alias Miki): GUITARA MANDELA .  1998
MUSIC FOR THE SUN GENERATION PROLOQUE OF SUN GENERATION RECORDS
MSG 000 THE TECHNO FREAKS
3 TRACKS
side a: GUITARA MANDELA 9.23
side b: ANNO 0 5'21 OLD SCHOOL 4'21
COMPOSED AND PRODUCED BY DJ MIKI (I) EDITED WITH: 009 MUSIC OF JT VANNELLI (I)
Major Hypnotic Key Institute present dj MIKI: ALGOFRIENDS_DBX-PINNACLE UK_1997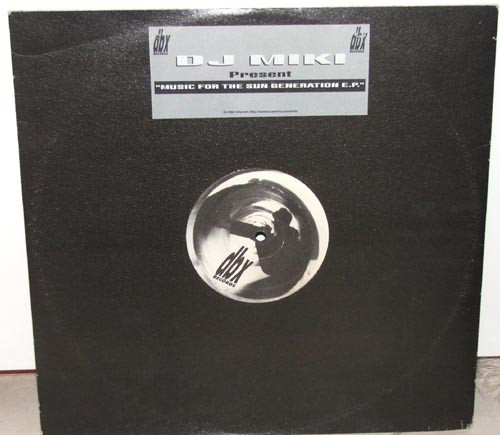 Dj Miki: Music For The Sun Generation_DBX 1997
Dj Miki: The Original Tao – contains Sacre Graal_DBX 1996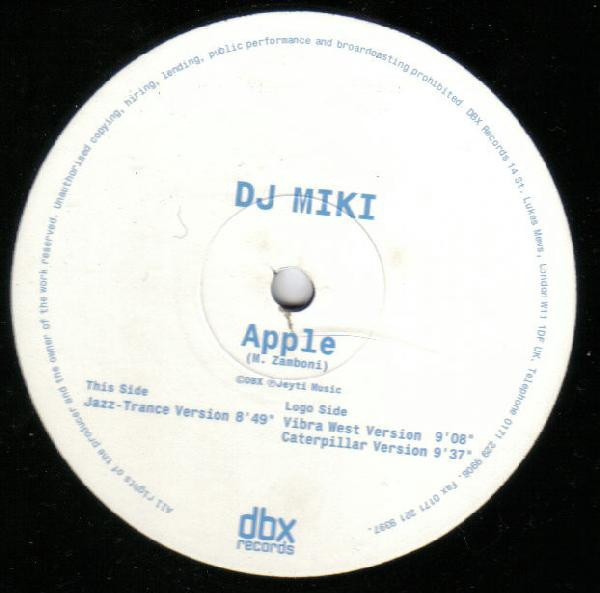 Dj Miki : Apple_DBX-PINNACLE UK 1996
https://www.discogs.com/it/artist/146978-Miki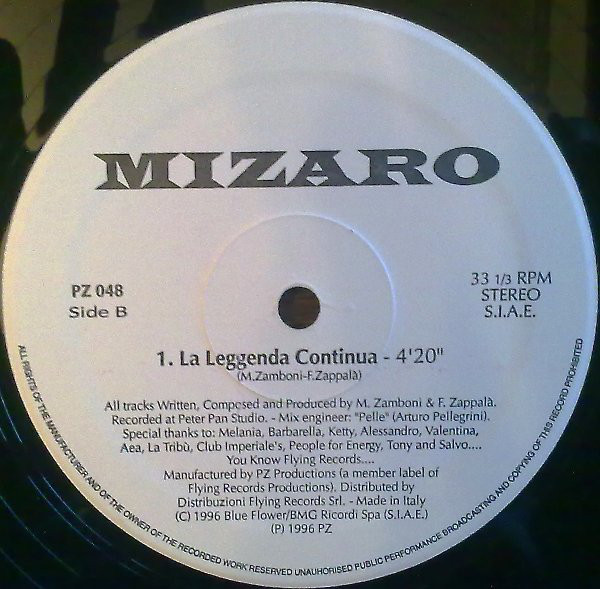 Mizaro "Return Of The Jedi" _FLYING 1996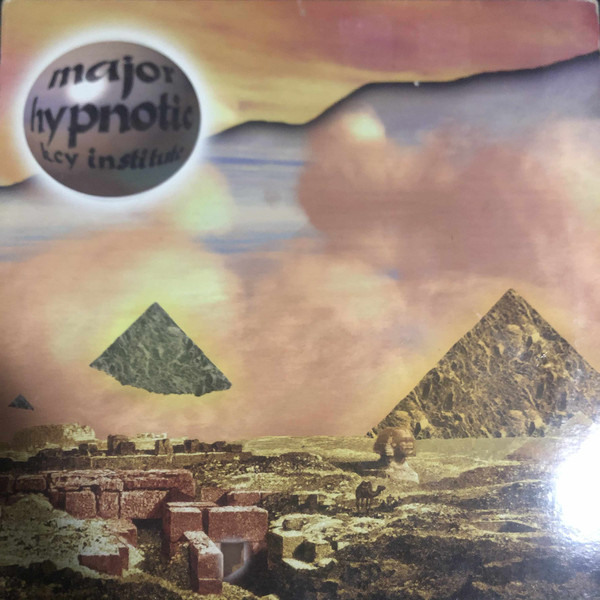 Major Hypnotic Key Institute – "From Nile Dreams To Desert Storm"  ASH 1995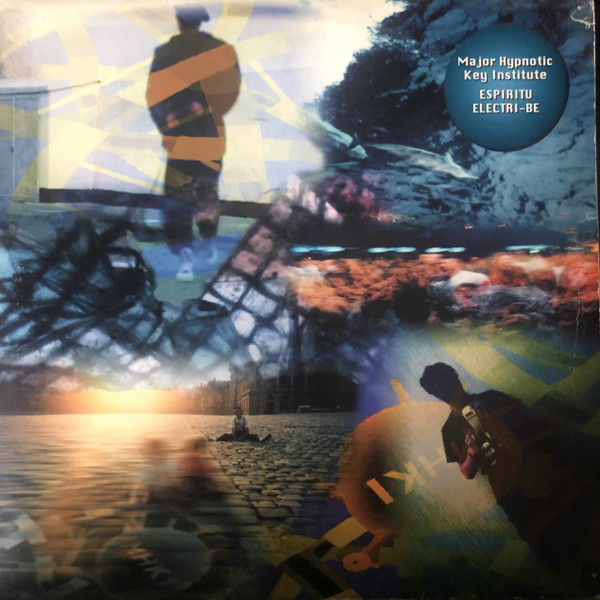 MHKI – "Espiritu Electri-be" _DIG IT_1995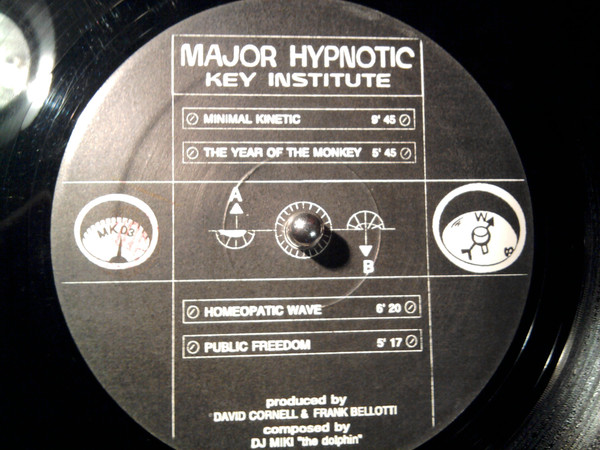 DJ MIKI: MINIMAL KINETIC -INTERACTIVE TEST MK 03 1994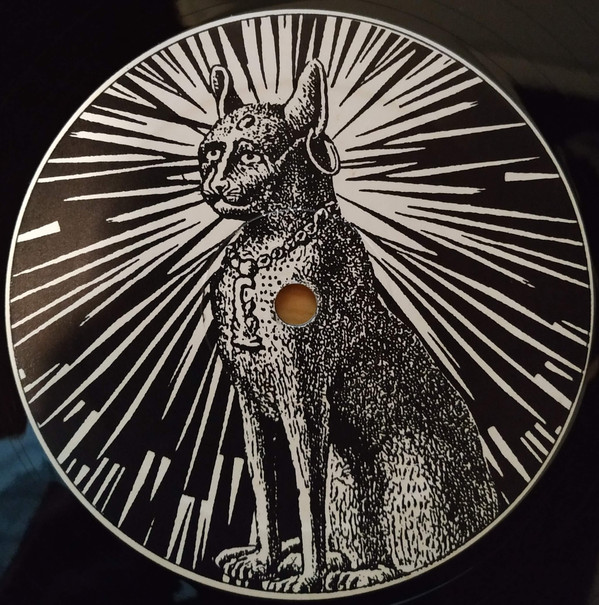 Major Hypnotic Key Institute : Seeing Double – Goodbye Kurt – The Consolle Window – Hypnotical E – MK02 1994 \ 2 presses :1 single and a second press with a double vinyl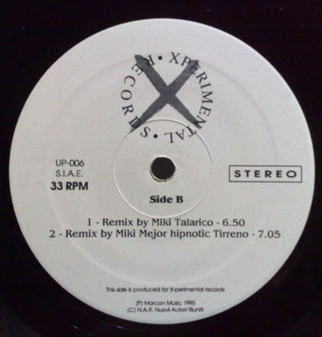 Major Hypnotic Key Institute : Encanto Rmx "Aqua" 1994
Concept by MIKI  "Ilaria"_INTERACTIVE TEST 1993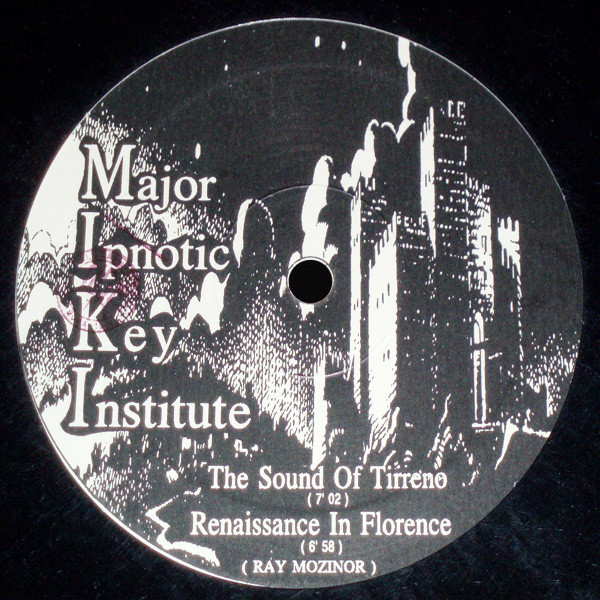 Major Iypnotic Key Institute: The Sound of Tirreno INTERACTIVE TEST 1993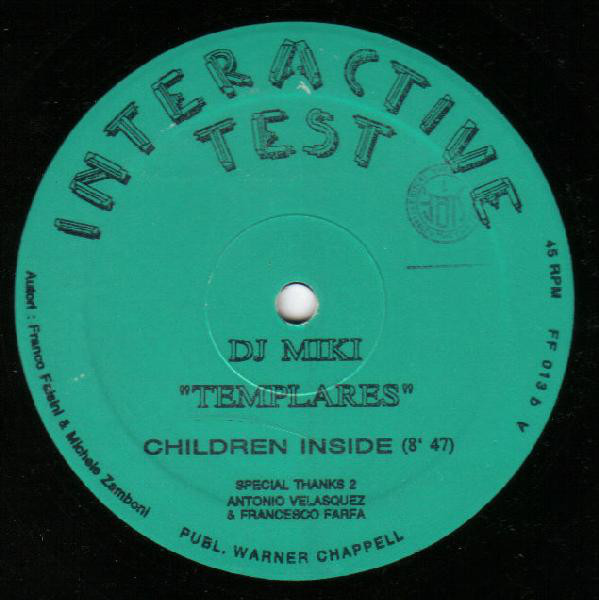 Dj Miki: "Templares" _INTERACTIVE TEST_1992 (Temporary Low Audible Resonance)
Miki concept vol. 2 INTERACTIVE TEST 1991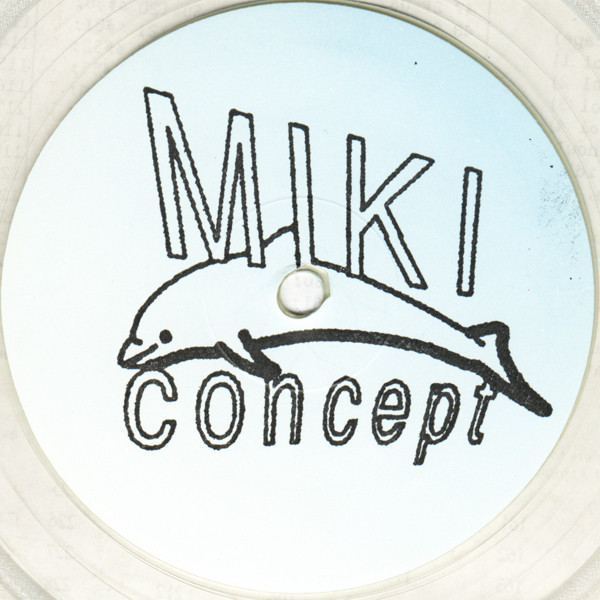 Miki concept vol. 1 INTERACTIVE TEST 1991
PHOTOGRAM: BEATHOUSE _ EXTASY FM STATION REC_1989
PHOTOGRAM: EUROPE UNITED_TOP SOUND REC_1988 
https://www.discogs.com/it/artist/790738-Photogram